Dates: 2019-08-10 and 2019-08-11
Location: Clarion Hotel & Congress Trondheim.
Type: Convention.
Torucon is the annual fantasy/scifi/anime/cosplay convention held in Trondheim. This was my second time at this con. I drove down on Friday and back home again on Sunday.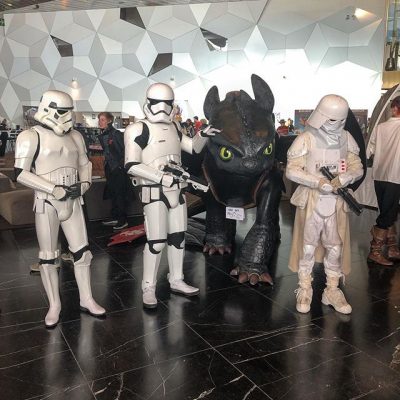 I was in costume three times on Saturday and once on Sunday. My helmet fan battery pack kept failing, so it did get very hot after a while. But I powered through and marched around, hunted for droids and posed for pictures.
I also sat in the Nordic Garrison booth when not in costume. I answered questions, handed out Droid Hunt lanyards and just looked around being amazed at all the cool and imaginative costumes on the main floor.