Where can I buy a complete stormtrooper costume? is one of the most asked questions I get. The answer is that I've built it myself. It is the result of lots (and lots) of research, fabrication and hard work.
I would recommend potential recruits to register on the various detachment forums to research and seek advice from experienced builders.
I have gathered some online resources on this page. This is by no means a comprehensive list, but I hope it could give new recruits a starting point.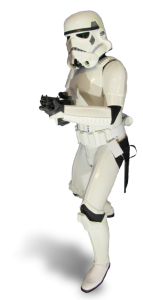 ---