2016 feels like a lifetime ago, but when I reminisces about Star Wars Celebration Europe, it suddently seems like only yesterday. One of the ways I recall the wonderful weekend in London, is by wearing my joint club Celebration Europe sweatshirt.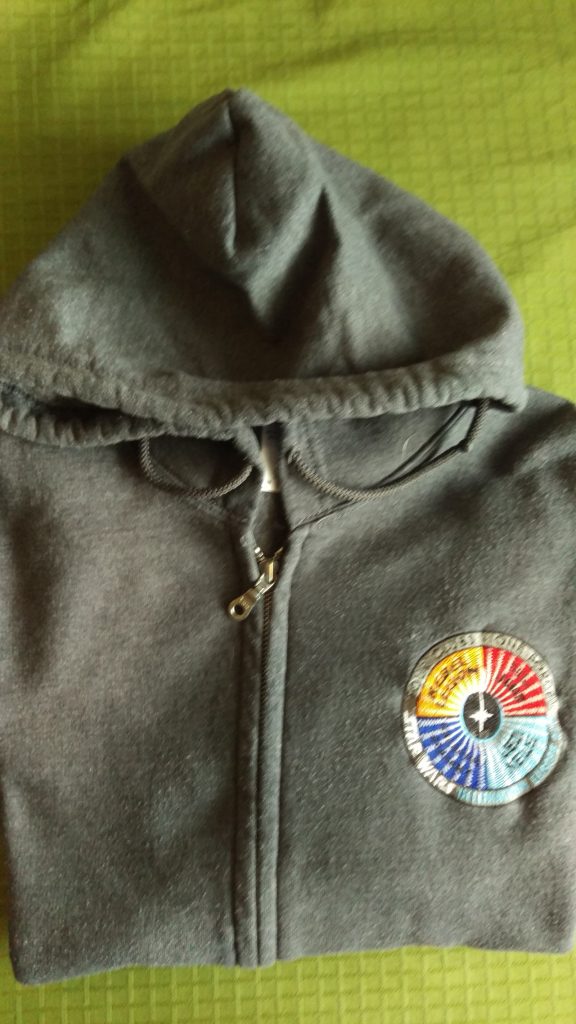 This sheatshirt was part of a collaboration between Rebel Legion, 501st Legion, Galactic Academy (a costuming club for kids under the age of 18) and Jedi News (a UK based news site about all things Star Wars).
The front features a logo with the four club names. The back features a London-esque cityscape mixed with the logos from the clubs, and the text "Four Clubs – One Force".