I took part in the 501st christmas card swap last year. It was fun! I got cards from all over the world. One of the cards came with surprise.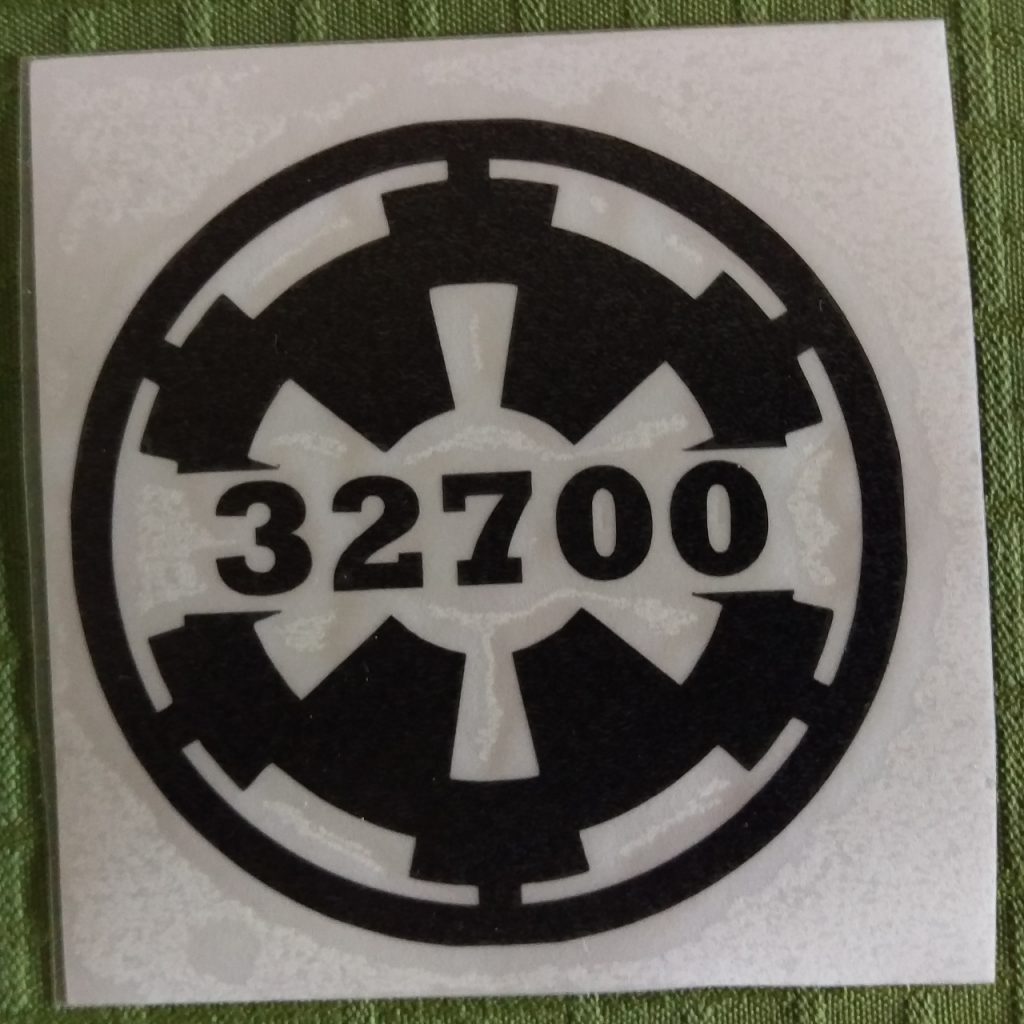 This is an Imperial cog decal with my TK number! Wow.
I'm afraid the senders name got lost in the pile of cards, so I don't know who sent it, but it was a cool gesture.