Last week I posted a pink pin, and today I want to show you this patch. I bought these to support Force for the Cure, a non-profit charity organization fighting against breast cancer.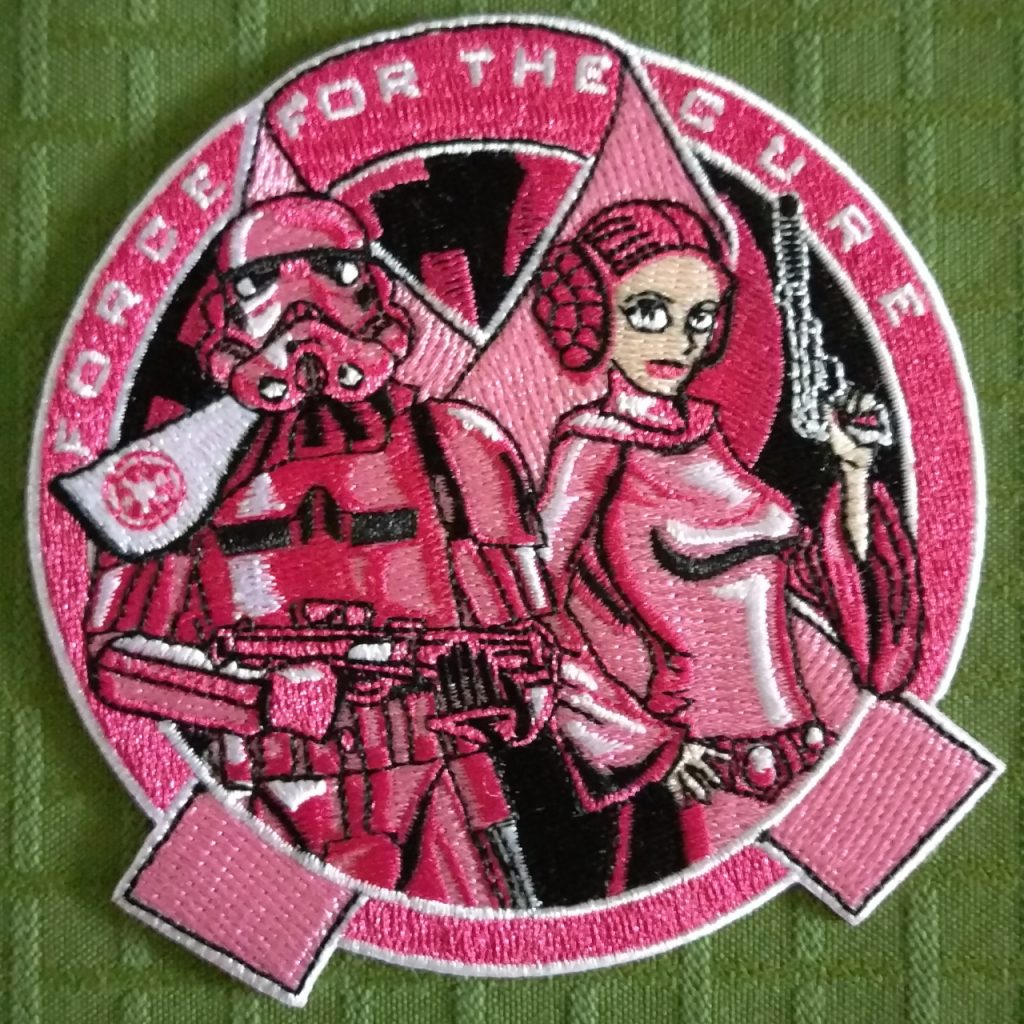 This pink patch features a pink heavy weapons trooper and a pink Princess Leia standing in front of a pink ribbon.
This is a cause close to my heart. I hope to see many of you in pink this October.
This year's items are available for pre-order from forceforthecure.bigcartel.com