Omaze did a charity run in 2017. All participants recieved a patch.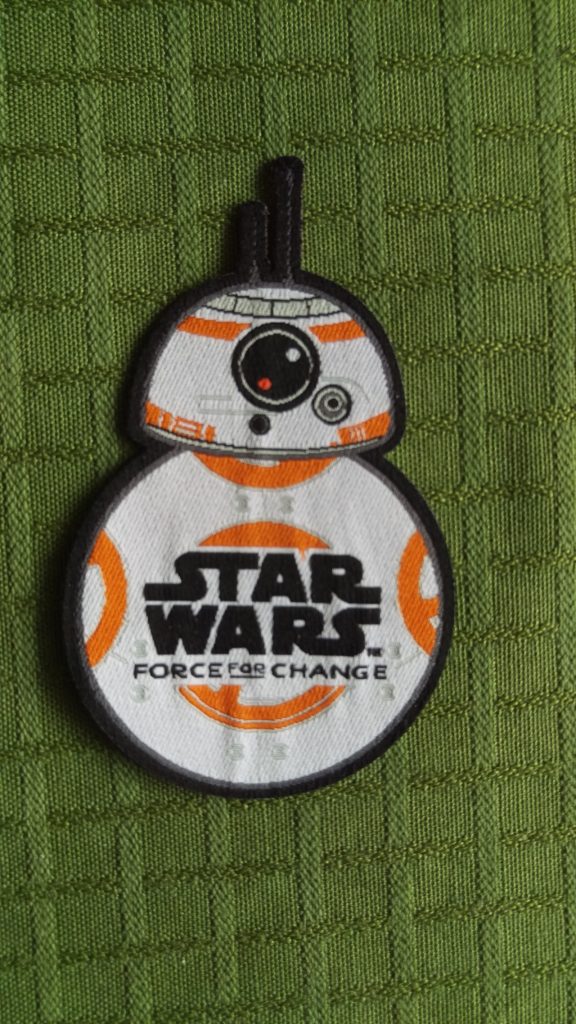 It is a small iron-on printed patch shaped like BB-8.
The charity run was a lottery. If you donated, you could be one of three lucky winners that got to go to the galla premiere of "The Last Jedi".
The procides went to the Force for Change charity.