This patch was handed out at a Weird Al Yankovic concert in 2017.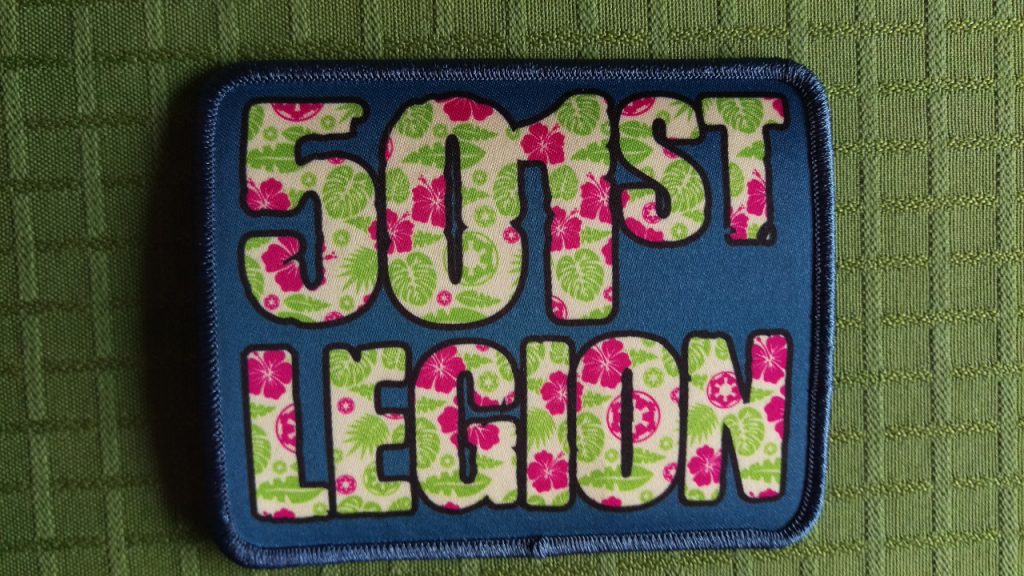 The text "501st Legion" is written in white letters with with pink and green leaves, flowers and the imperial cog, like an hawaiian shirt pattern.
I was at that concert (a fun night!), but didn't snag one of these patches there. Luckily there were some leftovers that they sold to members after the event.