While I stood in line at Celebration, a kid – maybe 8 or 10 years old – came up to me and asked me where I'm from. I told him that I'm from Norway, and he was so impressed he wanted to give me a gift. I said he didn't have to, but he gave me this button anyway.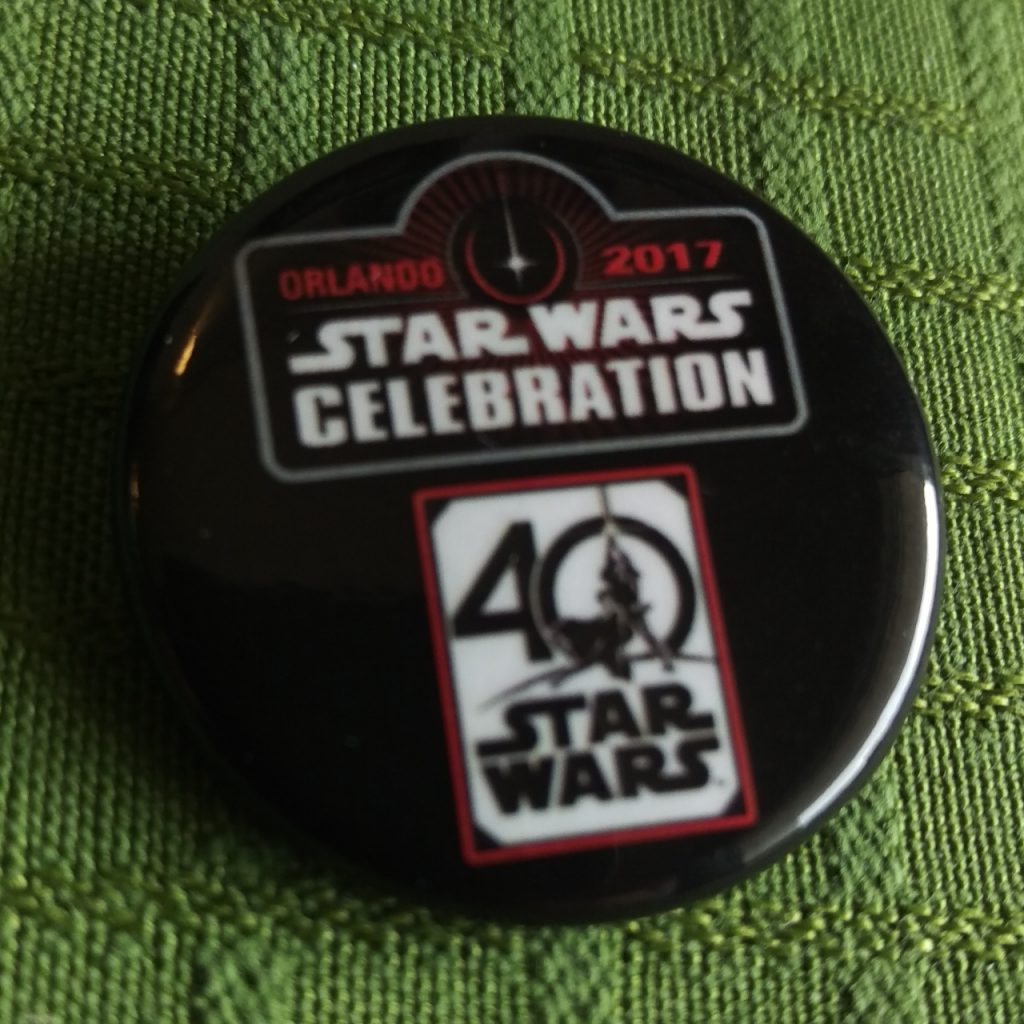 The button features the Star Wars Celebration Orlando logo and the Star Wars 40th Anniversary logo.
I'd rather collect pins than buttons. But the gesture was very kind, and I'll treasure this until I'm old and grumpy.