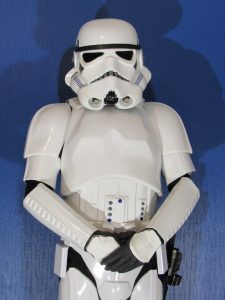 Greetings, Imperial Citizens!
My trooper ID is TK-32700. I am a member of 501st Legion, and I'm stationed in Mo i Rana, Norway.
I have thought about getting a website for a while now, and I can now finally welcome you all here.
My idea for this site is to give a personal look at this hobby. I will post pictures, info about events, updates, and more. Maybe a few how-to's, but don't plan on writing in-depth reference guides. There are plenty of other much better websites out there, and you'll find some of them on my resource page. I've also posted a glossary, for those of you who are unfamiliar with some of the terminology you might find on this site.
You can subscribe to email updates from me in the sidebar. If you use RSS, you can subscribe to my feed to get notifications. I will also post updates on Twitter.
Please let me know if you have any content suggestions!