Boba Fett's sidearm is called a Sacros K-11 Disintegrator Pistol. In real life, it was a slightly modified Technisub Pulce 40 spearfishing gun.
Weapons are optional for basic approval, but if you are aiming for a higher level of costuming excellence, as defined by the CRLs, weapons are usually required*. I hope to be able to apply for Infamous level with my Fett some day, but first I'll to build his sidearm.
*) Note that weapons may be disallowed in some regions, so check with your local garrison or outpost. There's also a general discouragement of weapons on certain types of events, at the discretion of the event organizer and legion coordinator.
I've been looking for the real part for a while, but the disadvantage with vintage stuff is that they get really expensive really fast, especially if you live in Norway and need to import it. I've not found any affordable Pulce 40 yet, so I decided to go for a replica.
Luckly there are several replica options available. One of those is offered by Fettology on The Dented Helmet. His set is a simple build, almost ready to use straight out of the box. Almost.
Fettology's kit comes in eight resin parts, four metal pins and one small spring. The resin has been cast in the correct colors, but the "metal" parts have also been painted after casting. The parts looks amazing, and it is easy to figure out how they fit together.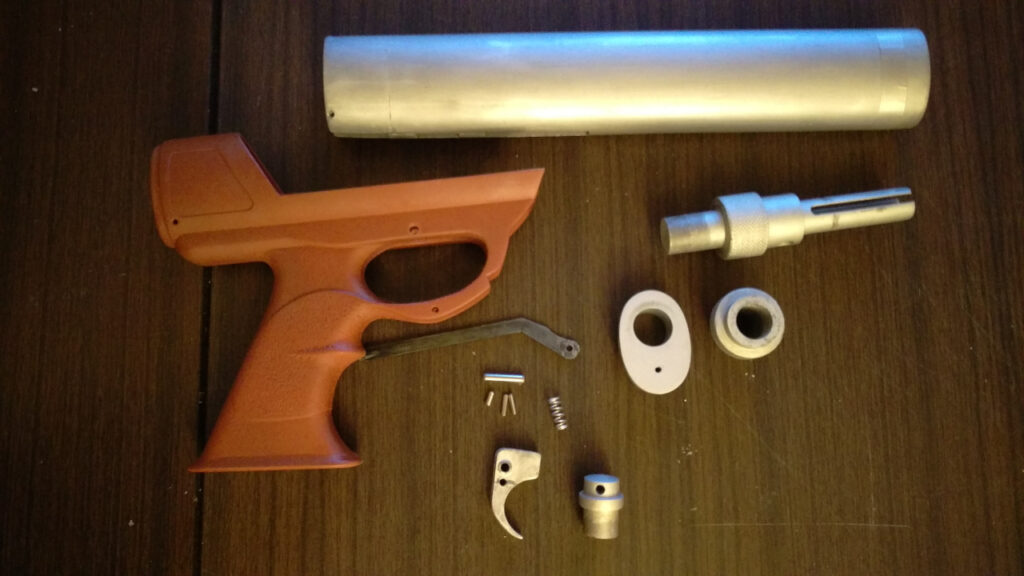 But as you could see from the video, I had some trouble with the trigger. The holes for the pin weren't straight, so the trigger looked like it was bent. And when I tried to fix this, the brittle resin just snapped. I had a moment of pure panic, until I remembered the saying that the resin replicas we troopers use are mostly made of superglue.
So I fixed the trigger. And I drilled out the holes a bit, so that the trigger would be mounted straight. I also glued the parts together, even though this is not nessesary with this kit.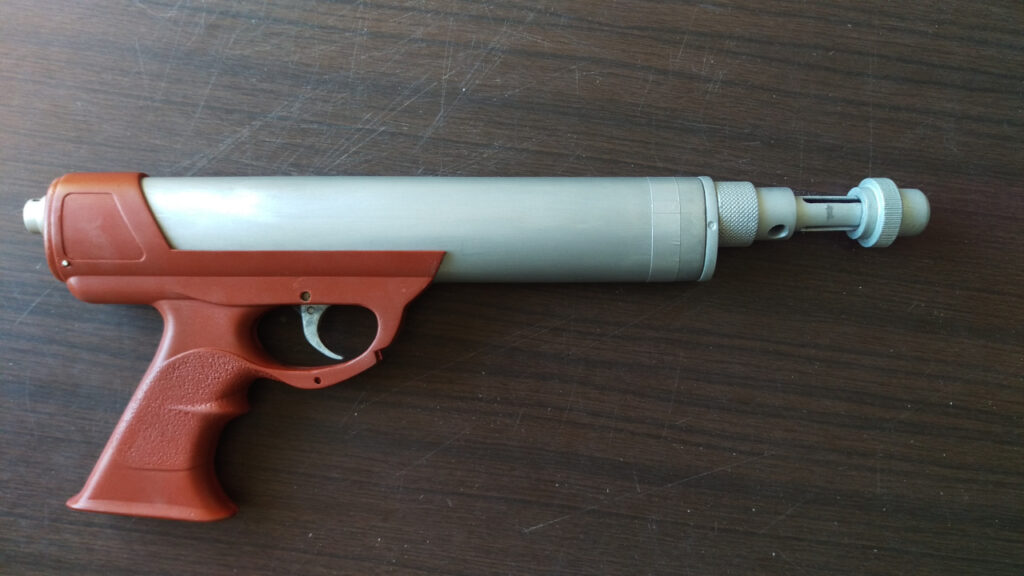 And I could then start weathering it. I did some drybrushing with silver paint before doing a black wash. I'm pleased with how it looks, but I might do some more silver later.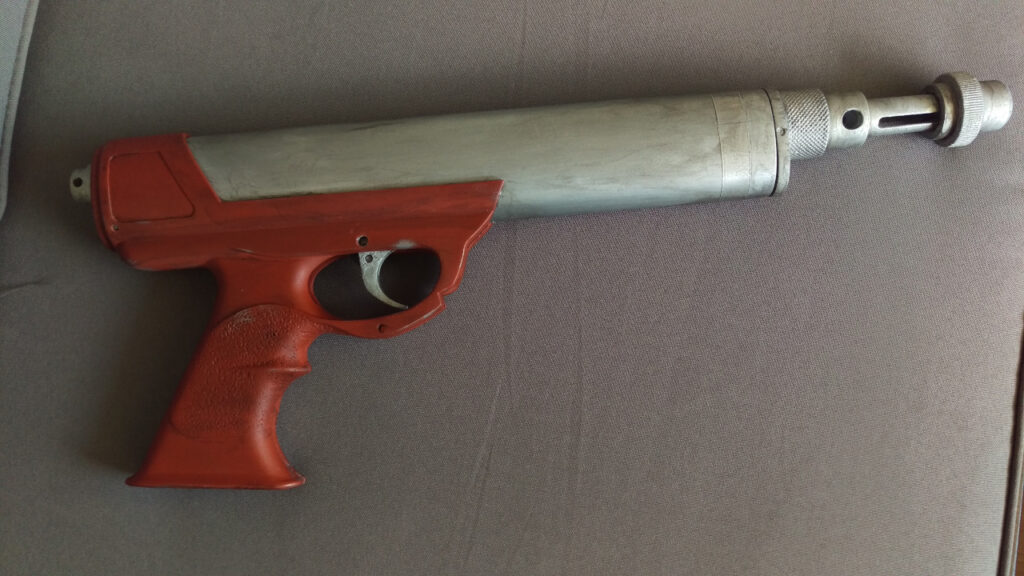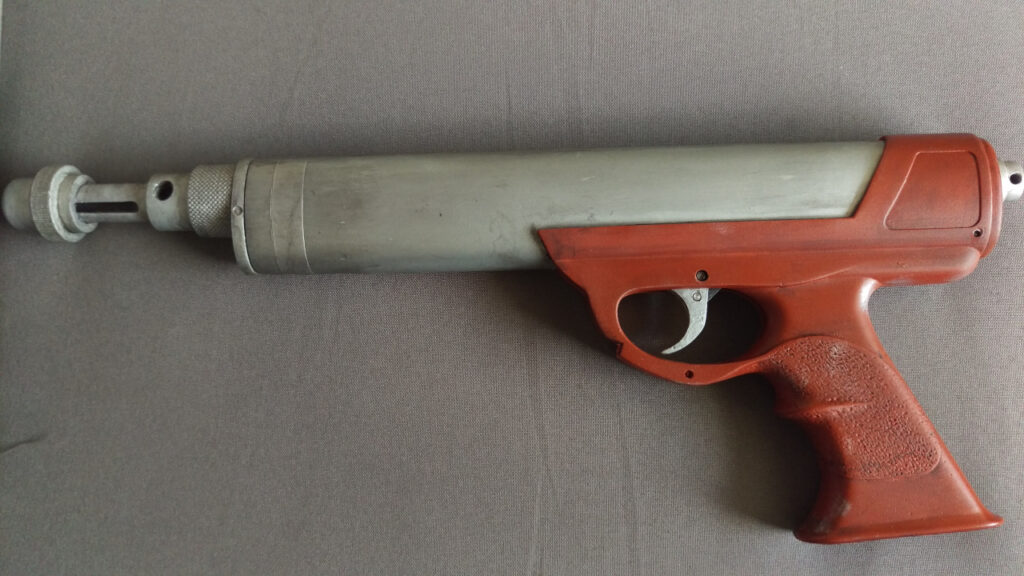 The trigger still works, but I know that the superglue bond isn't so strong that it will withstand pressure. The trigger might snap again if I squeeze it too hard. Luckily the sidearm is almost never seen in the movie, always in the holster hanging from the belt. And it's not like I'm going to run around and playshoot** with it. It is mostly for show.
**) Even though the weapons are non-functional replicas made from resin, rubber or plastics, all weapon replicas should be treated as the real thing. Never aim your weapon replica at people, respect any weapon restrictions at events, and always comply if asked by security officers, law enforcement or others to put your weapon replica down.
I still have lots of work to do on my costume before I can apply for Infamous, but I think this sidearm is ready.