I've said it before and I'll say it again: Do you research!
When I first threw myself into this project, I did buy an item that I in the end won't be using. This is a leather weapon holster. It is a perfectly fine holster and it would, up until recently, pass basic approval.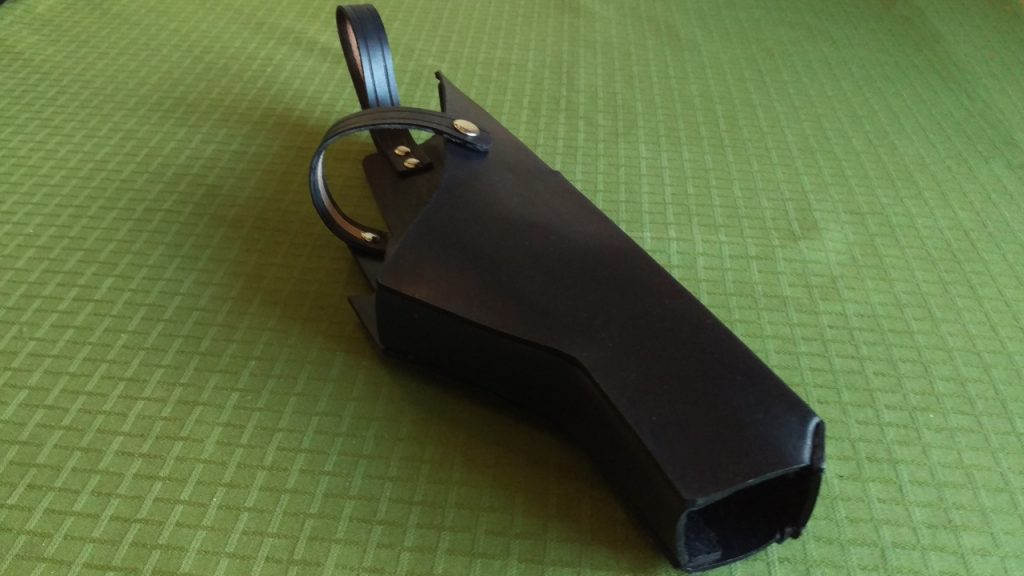 But it isn't very accurate. And the CRL has been updated, and leather holsters are no longer approvable. Luckily I had already changed my mind and went for a more accurate look.
I now have a rubber replica of the original prop, a Nemrod spearfishing gun holster with its knife sheath cut off and its logo covered with a black tape.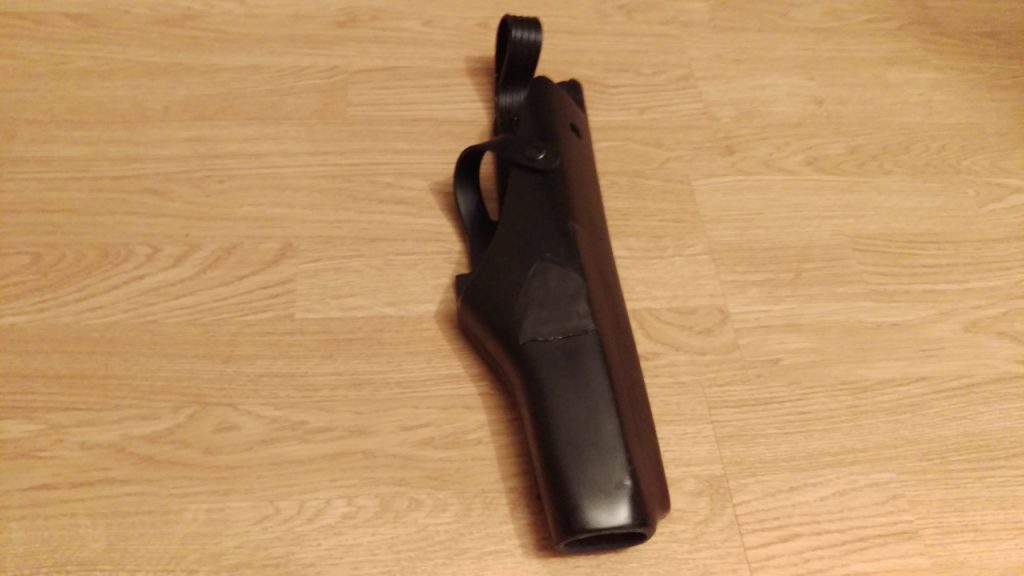 Here's a short video (English subtitles available):
Once the paint had dried, I used a toothpick dipped in paint thinner and scraped off just enough to give it a worn down look.
Tools used:
Black gaffers tape (not duct tape!)
Scissors (to cut the tape to shape)
Black enamel paint, Humbrol no. 21
Paintbrush, flat shader, size 8
A toothpick
Paint thinner
(Oh, and sorry for the bad photos and videos from now on. Daylight's gone for the next 2-3 months… 🙁 )