So, I'm breaking my own rule on day two of the lanyard week. Today I'd like to show you a wristband. But don't worry, the rest of the week will be all lanyards, I promise!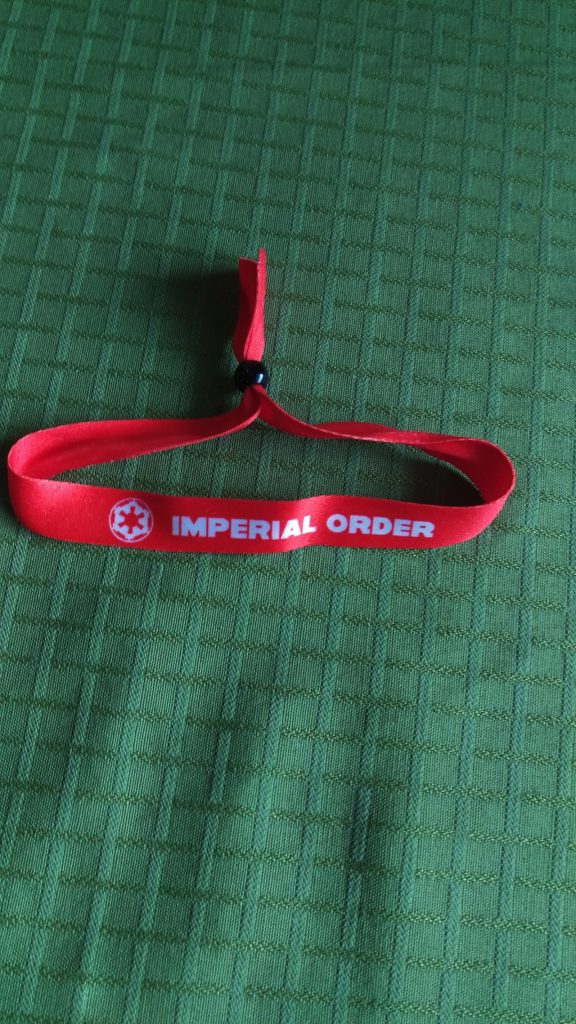 This is a red wristband with the imperial cog and the text "Imperial Order" in white. It is fastened with a plastic bead that you slide on, so no clips or knots are necessary.
This was one of the wristbands used at Intergalactic Weekend, a large role-playing/charity event in Bodø in 2017. Attendees wore different colored wristbands to show their allegiance – some were faithful to the Empire, some devoted to the rebels and some were Jedi.