Some members have designed their own personal logo. It's so cool! I want to do that someday!
This sticker is of TX 35628 and ID 22799.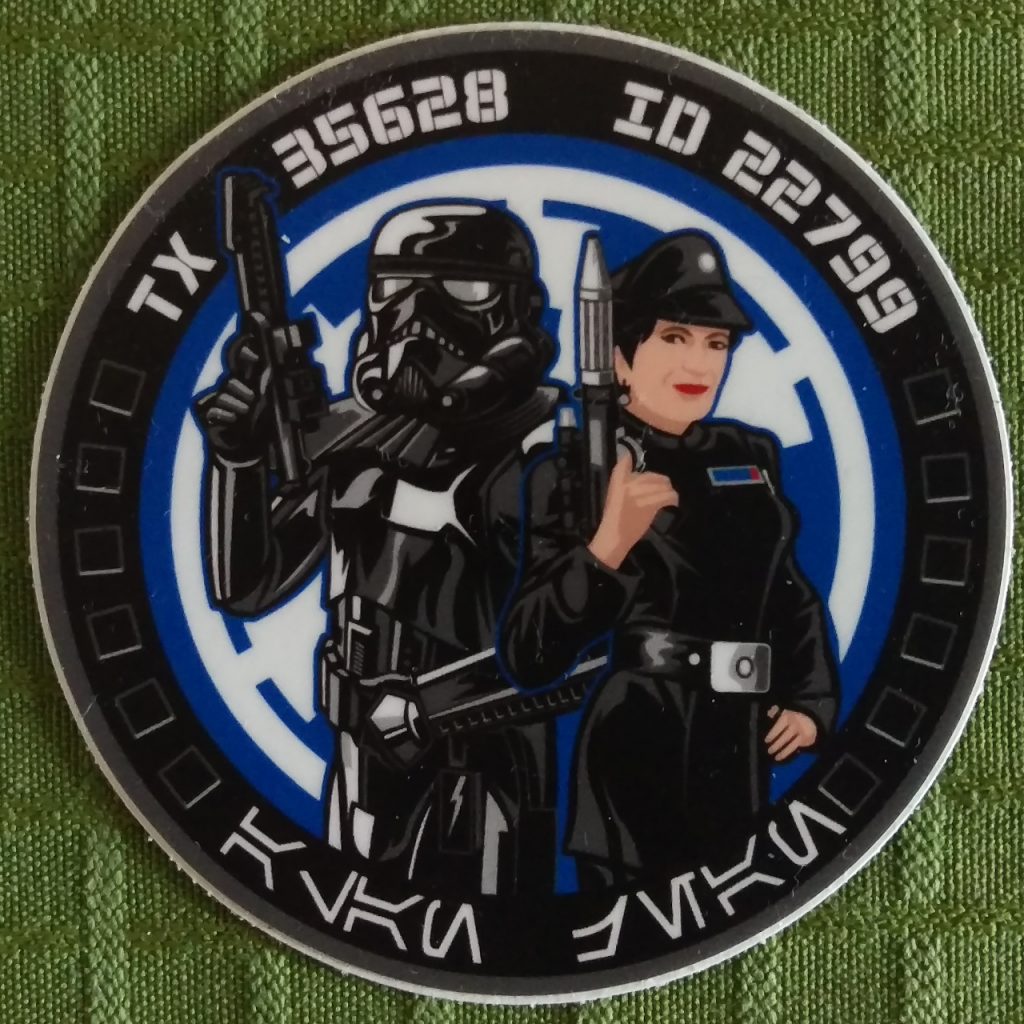 The prefixes are for these costume types and detachments:
TX: Special Operations, here: Shadow Stormtrooper from Spec Ops
ID: Imperial Officer, here: ANH Staff Officer from Imperial Officer Corps.