I'm not that into stickers, but I was digging around in my merch box (aka a Darth Vader lunch box) and found a few. Time for another themed merch week. Welcome to my week of stickers!
First out the gate is the Four Clubs Star Wars Celebration Europe sticker.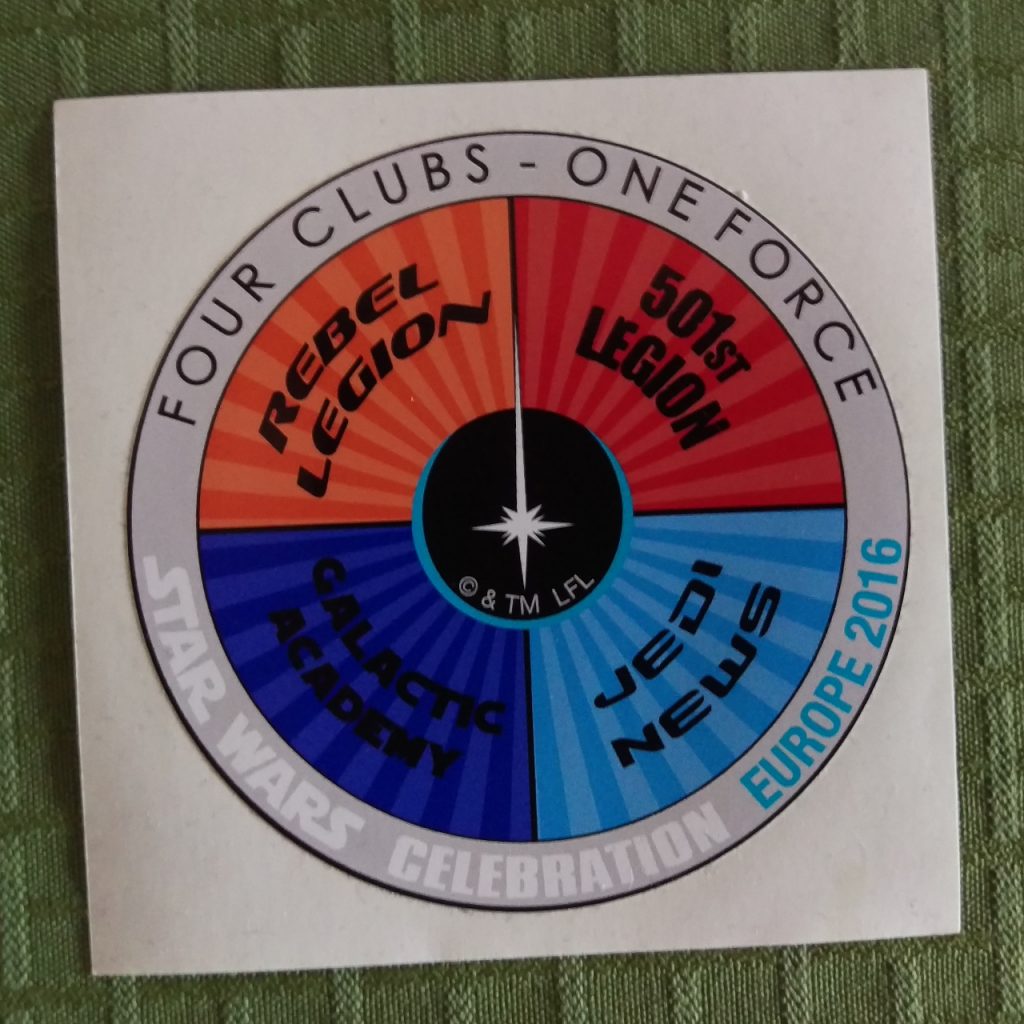 This sticker is the Four Clubs – One Force logo from Star Wars Celebration Europe 2016. The four clubs are: Rebel Legion, 501st Legion, Galactic Academy and Jedi News.
This logo is also seen on the Four Clubs SWCE Sweatshirt.