Today is the Norwegian Constitution Day. I had hoped I could attend the National Day parade in Trondheim today since I missed it last year, but it has wisely been cancelled because of the pandemic.
The troop is usually hosted by Nidaros Imperial Squad, a local sub-branch of Nordic Garrison. This is their patch.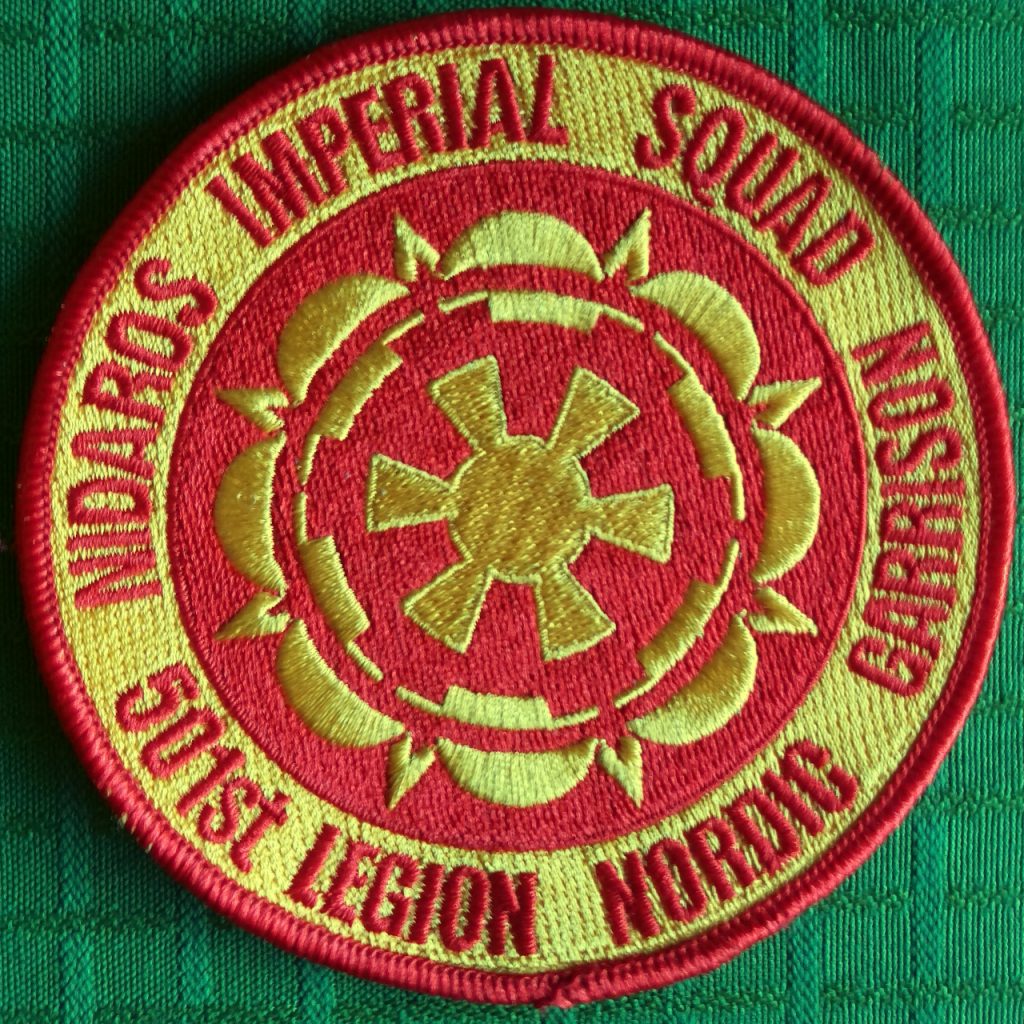 The patch was given to me on my first parade. We don't have many troopers in the northern parts of Norway were I live, so we try to attend the larger troops with the Nidaros Imperials when we can.