The First Imperial Stormtrooper Detachment approved its 1000th Expert Infantry costume a couple of months ago after doing a "March to 1000" campaign the past year.
This celebratory patch was available in a limited run to mark the occation: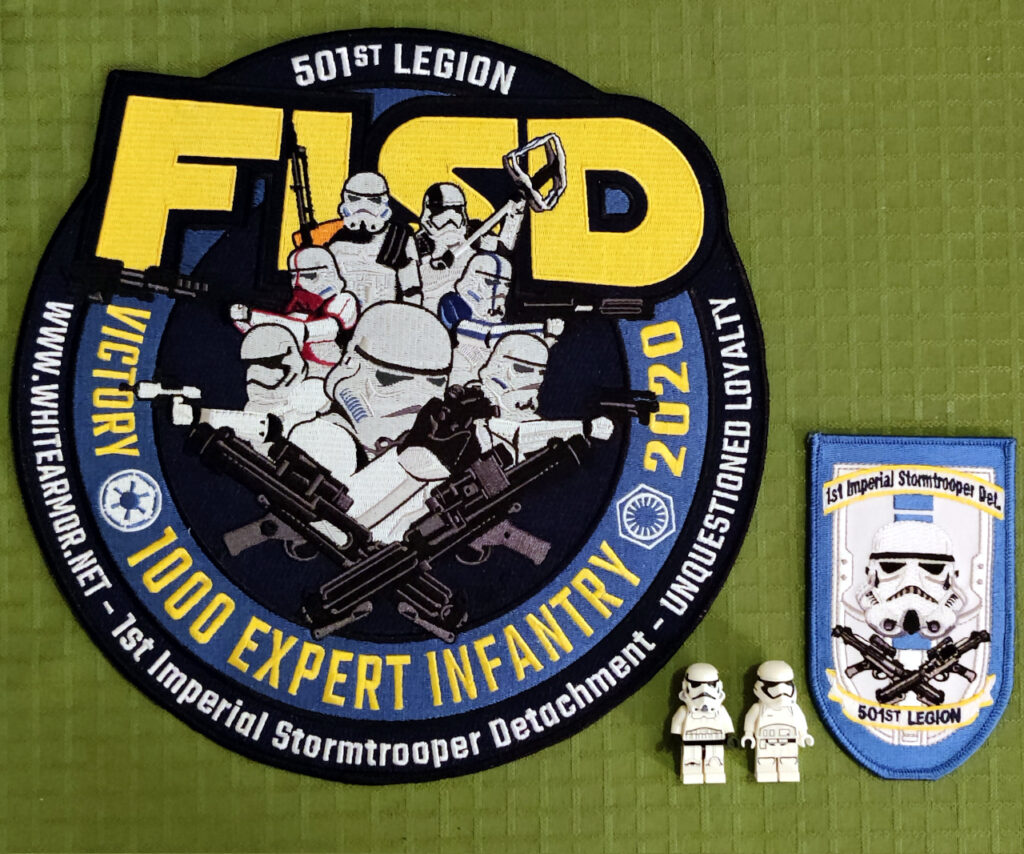 This is a large patch, 28 cm. (11 in.) in diameter. Pictured here with a regular FISD patch and two LEGO Stormtroopers – one OT and one FO – minifig for scale.
This patch was available in a limited number to all 501st Members. We also did a commemorative PIN for Expert Infantries only.
Even though I already have one of these supersized patches (see: Large Nordic Garrison Patch), I was surprised to see how large it is when I opened the envelope today.