The Galactic Senate is a forum to make cross-club collaboration easier for the various Star Wars costume organizations and fan clubs.
The Senate did a charity run in 2017. All the proceeds from this patch run went to the Make-A-Wish Foundation.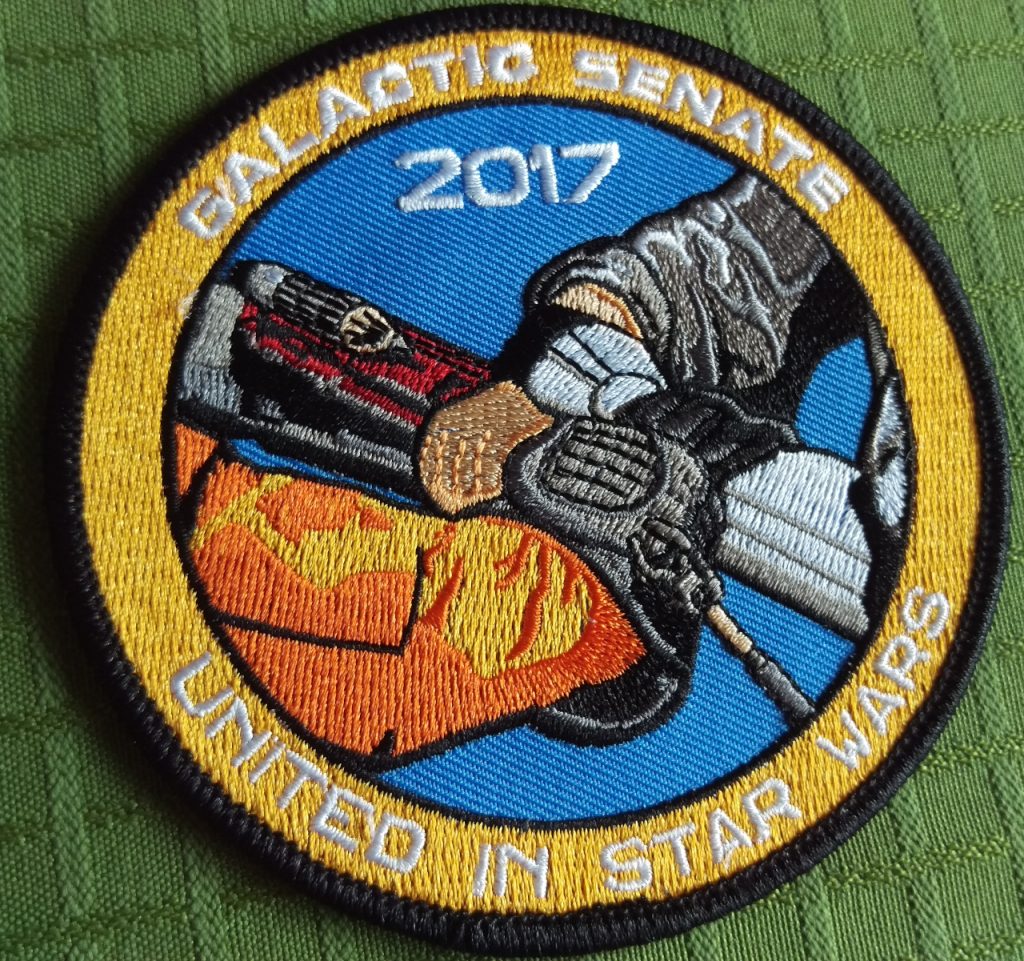 The patch is the Galactic Senate logo with the arms of a bounty hunter, a X Wing pilot, a droid, a stormtrooper and a Sith lord.
I must admit I know very little about the Galactic Senate. I'm not even sure which clubs are members. But I do know that they have been trying to facilitate collaborations since 2011. Given that there are many Star Wars clubs, it's doesn't sound like an easy task.
Most clubs collaborate locally already without any formal union. But I do see how an umbrella organization could be beneficial.