Happy Friday, everyone. Let's kick of the weekend with a very special lanyard!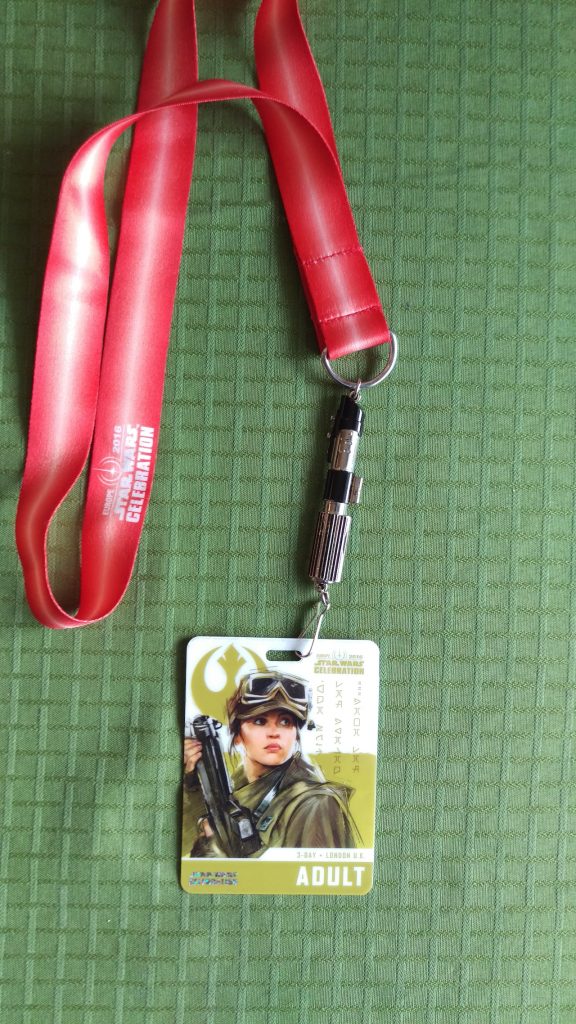 This is the Star Wars Celebration Europe lanyard from 2016.
It is a red lanyard with a "glowing" white stripe in the middle, looking like the blade of a lightsaber. It has the Celebration logo printed in white on the neck.
Attached at the bottom is a lightsaber (so awesome!) with a clip hook.
Here with the 3-day adult badge.