Welcome to my lanyard week! Kicking off these seven days: a Nordic Garrison lanyard.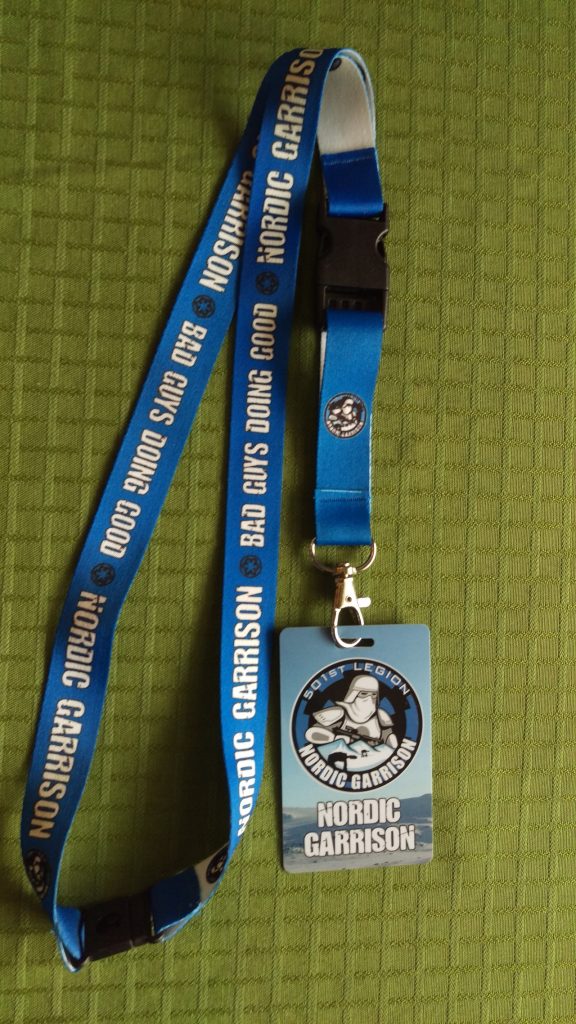 This is a reversable lanyard. Blue with white text on one side, and white with blue text on the other side.
There is a breakaway closure in the neck, a safety feature in case the lanyard snags on something.
The lanyard has a detachable buckle with a trigger hook.
Pictured here with a Nordic Garrison badge from a cosplay convention (lanyard coming later this week), but I usually wear my 501st ID badge on this lanyard.