It's important to keep warm during the winter. Maybe a stylish Nordic Garrison winter cap could help?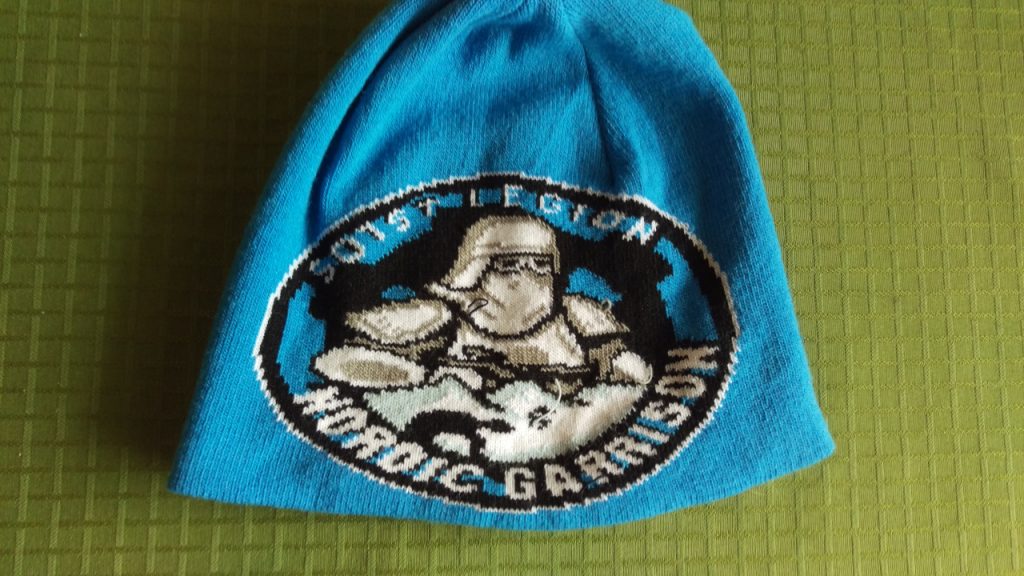 The hat is blue with the Nordic Garrison logo in a faux knitted look.
It does keep you warm, but I'm a bit disappointed with how the design looks. The logo is very warped and oval shaped. I guess it didn't translate well for this type of hat.