OK, let's look at some of this years items. Although I'm not sure if the charity does themed years anymore. In 2020 they have launched several new items all through the year.
This coin is from a line called Fulcrum, which became available back in spring. It features Ahsoka Tano on one side and a Starbird on the other. Interestingly not the Rebel Alliance version of the Starbird, but the Wren Phoenix insignia. Which makes sense, since the Alliance hadn't yet formally formed in the Fulcrum days.
The pink is glittery. There's a version of the coin where the lightsabers are glow-in-the-dark, but I opted for the standard white version.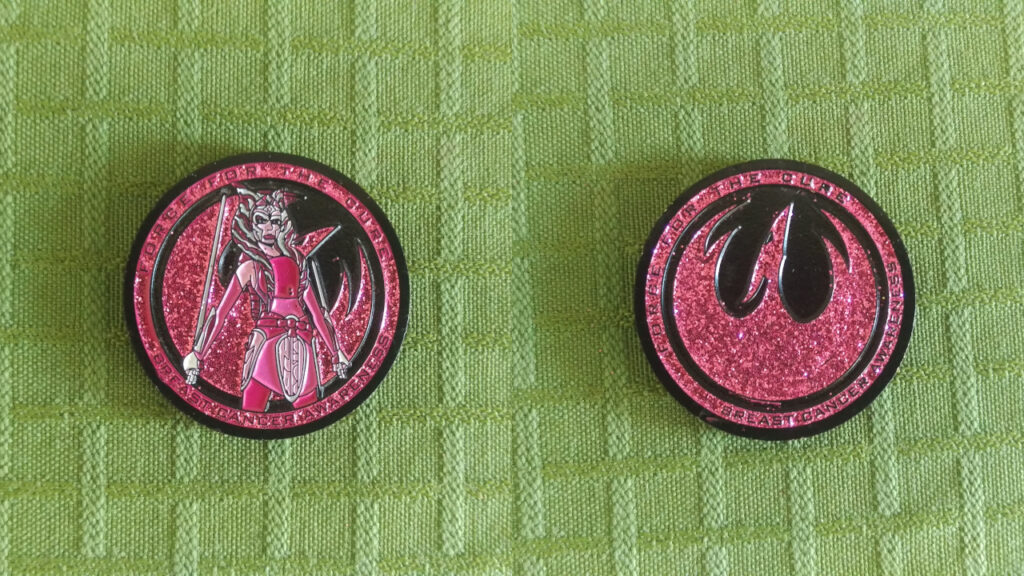 Force for the Cure is a non-profit charity organization of Star Wars fans fighting against breast cancer. You can find them on Facebook, Twitter and Instagram and at ForceForTheCure.org
See all the available products at forceforthecure.bigcartel.com