Speaking of Darth Vader…
I hadn't planned on buying challenge coins from Force for the Cure, but, you know, these things just happens.
The first coin is another item from the Dark Lord line, and features a certain Sith on one side and the imperial cog on the other. All in pink and black.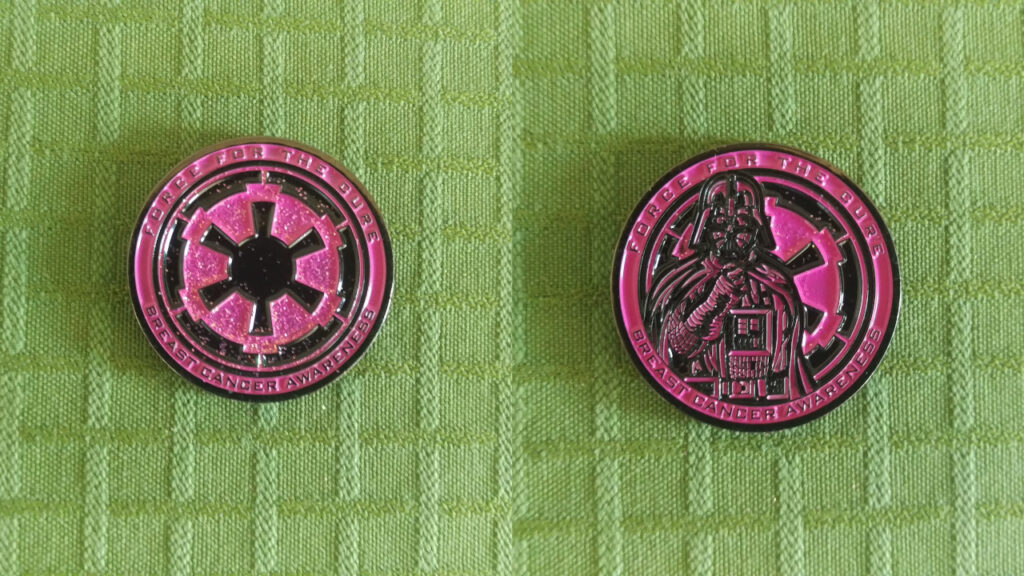 Force for the Cure is a non-profit charity organization of Star Wars fans fighting against breast cancer. You can find them on Facebook, Twitter and Instagram and at ForceForTheCure.org
See all the available products at forceforthecure.bigcartel.com