Here the other day I got a new coin in the mail – the new standard FISD coin.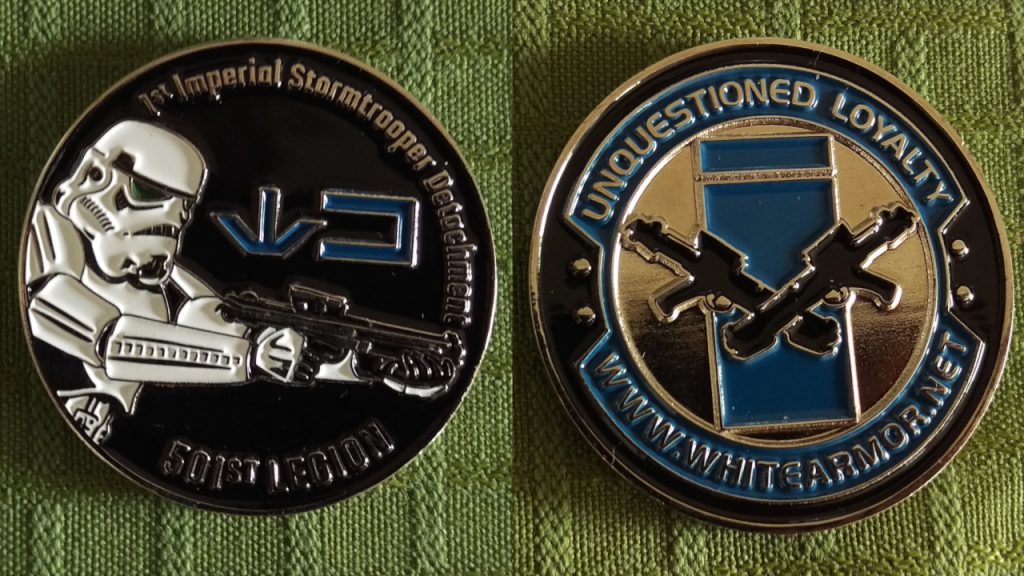 The design has been updated from previous iterations (see: Standard, Gold, Silver). The stormtrooper is now in full color against a black background, holding an E11. The aurebesh "TK" is now blue and the slogan has been removed. On the other side the E11s are black silhuettes outlined in gold against a gold background with blue details.
The coin looks really nice, and make a fine addition to my growing collection.