Last year I had this crazy idea to get fit. I was going to do cardio twice a week — running, jogging, biking and such. I even got this really awesome bike jersey!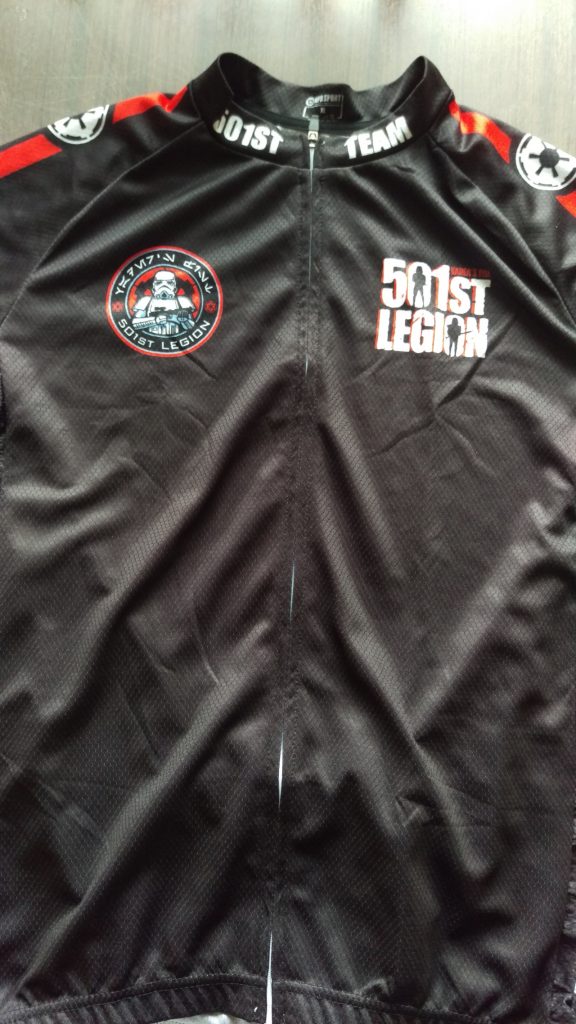 It is a long sleeve slim fit bike jersey, and it is very comfortable and nice.
The front displays both the round 501st logo and the letter logo. The collar reads "501st Team". The shoulders have red stripes with the Imperial cog. A large letter logo is featured on the air mesh under the arms on both sides. The back has a large round logo and four pockets — one with a zipper.
I didn't exercise nearly as much as I had planned last year. But the bike jersey worked like a charm. It kept me cool and cool.
Maybe I'll do better this summer with the whole getting fit thing?